Should I List or Sell My House or Home In Utah Over The Winter?
"When Did You Make The Most Money On Those Houses You Bought & Sold?"
This is one of the most frequent questions we get – of the 170+ houses we've personally owned…
… the best time of year to sell will likely shock you! Yes, Winter
Here are the top 5 reasons you should not take your house off the market right now:

#1 Less Competition
Because of this "winter myth", you will have far less competition. Supply & Demand says fewer houses equals higher prices, right?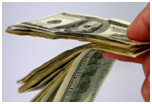 #2 More Serious/Motivated Buyers
Who deals with looking at properties in the winter? Only motivated buyers, that's who. Would you deal with Utah winters if you didn't have to move?
#3 Fewer Showings
Get your life back because yes, there are fewer buyers. You won't be making your bed and mopping your floors 3 times a week. Enjoy time
with your family for a change.



#4 Better Marketing
Our Ultimate 57-Point Marketing Plan allows our sellers to sell in ½ the time and for 4% more money (compared to the
average REALTOR®). It works year-round since it's not dependent on the multiple listing service (MLS) or a sign.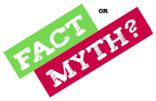 #5 The False "Days On Market (DOM) Myth": It's simple, buyers do not look at DOM when deciding which houses to see.  When they finally do look at DOM, having your house off the market for 90+ days won't make any difference at all.  Most sellers and agents don't agree, because they're not the buyers – call Joel and he'll explain it.
 Yes, You

Can

Get Your House Sold – Start RIGHT NOW!
I know there's a tendency to put this web site aside, or "think about it later." But every minute you spend sitting on an unsold house is costing you money! Can you afford that?