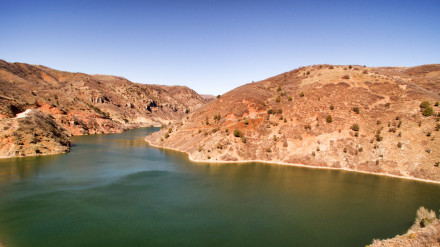 A Little About Ogden Valley's Causey Reservoir
Causey Reservoir is one of the most peaceful bodies of water I've ever experienced.  Photos were take from about 100 feet up during early Spring (most of the snow was gone and it hadn't started to green up yet).  Click on each photo for full size image.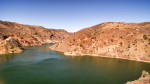 All 142 acres of water are located 11 miles northeast of Huntsville Utah. Cause is a mecca or recreational opportunities, both on and off the water, including:
Hiking
Horseback riding
Mountain biking
Fishing – mostly trout like Cutthroat, Rainbow and Brown
Water sports – no wake & no motorized vessels
Swimming and cliff jumping are also popular on the lake
If you like to camp or picnic, there are sites close by in Memorial Park on the Ogden River.
Causey Reservoir is considered part of the beautiful Ogden Valley, which is also known for it's other recreational opportunities at Snowbasin Ski Resort, Powder Mountain Ski Resort, Nordic Valley Ski Resort (formally known as Wolf Mountain), Pineview Reservoir – and much more.
What to live close by? Check out the….
List of Ogden Valley Homes and Land For Sale (still a buyer's market in some price ranges).